---
As seen on

"
....M
y father loves his gloves with lights. He does most of his own repairs on his car, and i've held my phone to give him light before, but no more, he says he loves these gloves
. Bright light and long battery life. Highly recommended!
"
Are you tired of holding a flashlight?
Now you
 don't need to hold the flashlight
 when you work in dark places. 
Bright LED light
 is literally at the fingertips. It's like having 
an assistant
 that keeps the 
waterproof
 LED light exactly where required.
No Light Blockage
Our gloves also eliminate any shadow cast onto our face or work surface which can often make it difficult to see what we're doing.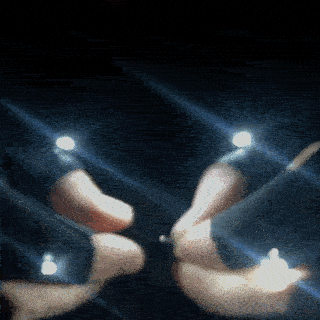 For Everyone
These fingerless flashlight gloves are perfect for working on cars, doing electrical work, fishing and any other activities in tight places or with low light.
High Quality Materials
LED light gloves are made of breathable, light, flexible fabric with adjustable velcro. They are rechargeable and full charge lasts up to 8 Hours.
An ideal gift
A gift for birthdays, Christmas and other holidays for every fisherman, craftsman, father, boyfriend or wife. You won't know you need one of these until you get them.
Our hoodie is perfect for small cats, small dogs, and all other tiny pets.
Yes, the pouch is specially designed to keep your pet safe and secure while you're on the go.
Absolutely! Our hoodie is machine washable, and we recommend washing it in cold water and tumble-drying on low heat.
Our Purrfect Hoodie comes in a range of sizes from S to XXL, so you can find the perfect fit for you and your pet.
It's recommended to go ONE SIZE UP! If you are between 2 sizes, choose the bigger one.
We recommend avoiding bleach and fabric softeners, and washing it on a low heat setting to keep your hoodie in top condition for you and your furry friend to snuggle in for years to come.
We have delivered to over 130 countries so far. We deliver predominantly to the United States of America (where our warehouses are located), Canada, the United Kingdom, Europe, Australia, New Zealand, and pretty much everywhere in-between.